Which brand of induction heating
quenching equipment
is good? This is a problem that everyone is more concerned about.
Induction heating equipment
and induction hardening equipment are used to heat and heat metal workpieces to achieve the desired results. So is there any good brand recommendation in the market? It is recommended that everyone go to Dongguan to see, transfer, and investigate. I recommend Dongguan Haituo Electromechanical Equipment Co., Ltd. for you.
There are many manufacturers of induction heating equipment, induction hardening equipment and
quenching
and tempering furnaces on the market, among which there are some large manufacturers with strong strength, large scale and advanced equipment in the industry, such as Lihua Machinery Equipment Co., Ltd. and Hengjin induction heating equipment. Companies and other manufacturers. In addition, in Guangdong, Haituo Electromechanical Co., Ltd. is a well-known induction heating and quenching equipment company. Among them, the small-scale induction heating equipment has very fine workmanship and relatively reliable quality. They compete on the one hand in the fierce market competition. On the one hand, we must consolidate the market resources that we can easily expand and tap more customer groups. Therefore, users who purchase induction heating and quenching equipment in Dongguan, Guangdong, only choose the market under the law of one price and one price. Properly, the opportunity to buy a two-point or higher induction heating device, induction hardening equipment, forging diathermy equipment, quenching and tempering equipment is also great, and the probability of choosing a good induction heating equipment in Haituo Electromechanical very large.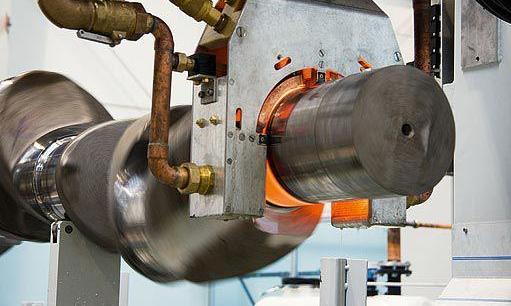 Here, this article focuses on introducing the manufacturer of Dongguan Haituo electromechanical induction heating equipment.
Dongguan Haitu induction heating quenching equipment a variety of choices to create high income
Dongguan Haituo Electromechanical Equipment Co., Ltd. is a professional manufacturer of induction heating and induction heat treatment for various metal processing equipment. It not only has its own induction heating equipment processing workshop, but also has professional induction heating equipment, induction hardening equipment and steel rod quenching. The R&D team of furnace and quenching and tempering heat treatment equipment can produce the inductive heating equipment to meet the needs of users. The output spans all stages. Haituo electromechanical technical team can design suitable and economical processing solutions for you, with advanced and efficient configuration. Induction heating equipment production line. If you have other requirements or other options, you can contact the manufacturer by phone to give you a detailed recommendation for the machine.
Which brand of induction heating quenching equipment is good?
How much is the induction hardening equipment? [Manufacturer quote]
Intelligent + environmental + high efficiency mainstream IF induction heat treatment equipment!