Induction heating coils are usually made of square copper tubes or round copper tubes according to the production process requirements. When the medium-high frequency induction
heating machine
is working, the alternating current forms an alternating magnetic field through the induction heating coil. According to Faraday's law of electromagnetic induction, the alternating magnetic line cutting coil needs to heat the metal of the workpiece to form an induced current. Because the metal itself has resistance heating, current flows through the metal to generate heat, which heats or melts the metal. This is the basic principle of induction heating and induction
melting
.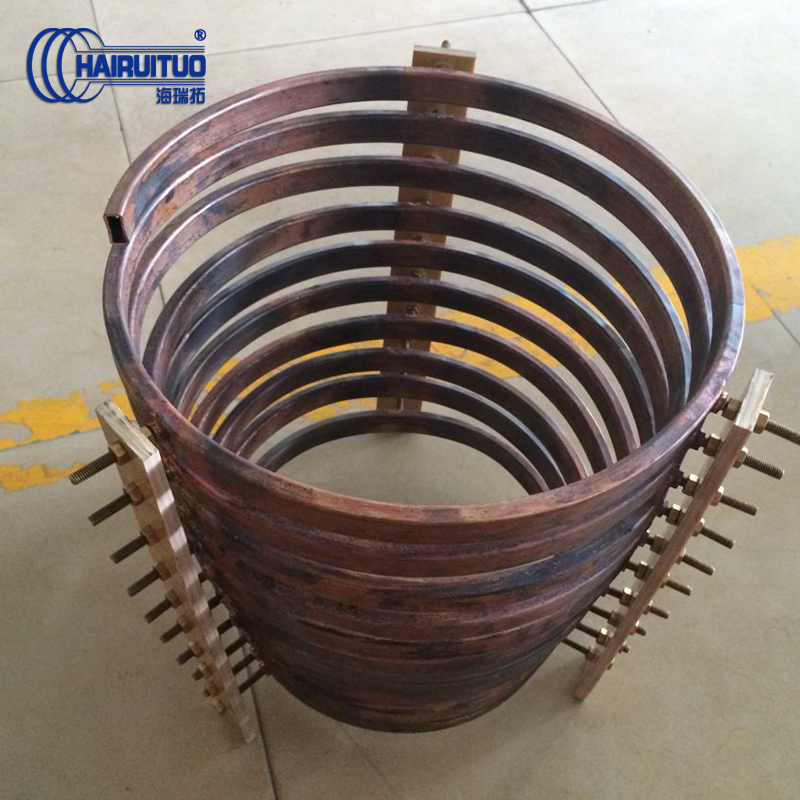 The role of induction heating coils in induction heating
The induction heating coil has the following features when it works:
1. There is a high voltage and strong current in the coil;
2. The coil itself is in a high temperature working environment;
3. Good insulation performance must be ensured between the coil and the coil. Once the fire is formed or a short circuit is formed, the working efficiency of the electric furnace will be greatly reduced.
Dongguan Haituo Electromechanical Equipment Co., Ltd. is a manufacturer of medium and high frequency induction heating equipment developed earlier in China. It is a high-tech private enterprise specializing in R&D, design, manufacturing, sales and service. enterprise. With a strong technical R & D team, experienced, customized automatic induction heating equipment according to the workpiece and process, free to provide customers with personalized process solutions. As well as a comprehensive after-sales service system in various parts of the country, we have won the trust of many famous domestic enterprises, and have the experience of providing quality products and services to them. Welcome to visit the company.