Dongguan Haituo Electromechanical Equipment Manufacturing Co., Ltd. is an enterprise that develops and produces steel pipe annealing equipment earlier in China. It is now introducing a technologically advanced steel pipe annealing production line. The production line is simply divided into: loading rack, roller conveyor, induction heating, cooling zone, and loading rack.
Basic process of steel pipe annealing equipment: Using medium frequency induction heating method, the temperature of the steel pipe is quickly raised to about 1050 °C (the specific temperature is determined according to customer requirements), and then it is transferred to the lower rack to cool it in the air to complete the annealing of the steel pipe. deal with.
With more than 10 years of experience in the production of steel tube annealing equipment, Haituo Electromechanical is learning to digest and absorb the advanced induction heating technology and design concept of Germany and the United Kingdom.
On the basis of the independent research and development of steel pipe annealing equipment has the following advantages: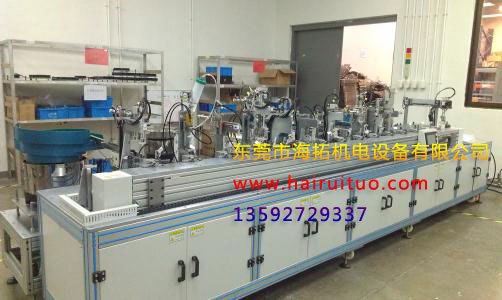 1. The heat preservation method adopts a unique sensor designed for steel pipe annealing, which is convenient and reliable.
2. The internal and external water spray cooling is adopted, and the cooling effect is obviously improved; the adjustable slow cooling part is added, and the temperature adjustable range is large.
3, to meet the requirements of different types of steel pipe annealing, to ensure the precise physical properties after annealing.
4, with the user's power saving requirements, to meet the needs of the larger diameter range of steel pipe adjustment, line speed can be increased by about 50%.
5. The heating method adopts medium frequency induction heating, ie medium frequency annealing, compared with traditional gas annealing and resistance wire annealing: large energy saving and energy saving, and the temperature rises quickly (only about ten seconds or so can rise to more than 1000 degrees) ), beautiful and durable.
6, powerful, can achieve online / offline annealing, high annealing accuracy, is the replacement of gas-fired annealing, resistance wire annealing, is the ideal choice for your enterprise steel pipe annealing equipment.