The heat treatment industry is one of the four basic process industries in the machinery manufacturing industry and one of the key industries to enhance the overall level of China's machinery manufacturing industry. With the heavy chemical industry such as steel, machinery and chemical industry gradually shifting to developing countries, heat treatment plays an important supporting role in the revitalization and development of China's machinery manufacturing industry, and the development of machinery manufacturing industry will certainly drive the rapid development of China's heat treatment industry. It provides a broad space for the development of China's heat treatment industry, and the industry has broad prospects for development.
At present, although the heat treatment equipment of China's heat treatment enterprises can basically meet the production needs of the machinery industry, there are not many induction heating equipments that can realize precision control automation and digital production in the whole industry. The enterprise groups with well-known brands in the heat treatment industry have not yet formed. There is a shortage of professional and technical personnel, and the promotion and application of new technologies are difficult; many private heat treatment enterprises are still using old and old heat treatment equipment, the process technology is not innovative, and the product quality market is not uniform, it is difficult to fully guarantee the stable improvement of the quality level of mechanical basic parts.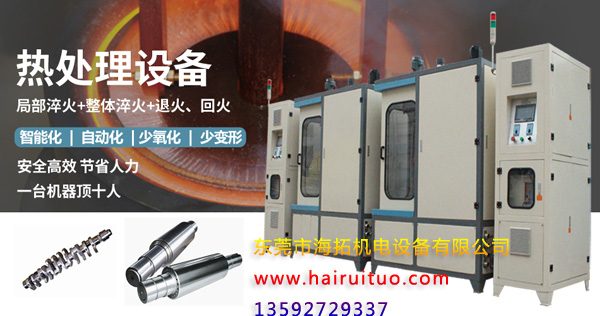 In view of the current situation of China's heat treatment industry, it is necessary to improve the overall level of China's heat treatment equipment industry. First, we must make full use of the industry information platform to guide the promotion of new technologies. Secondly, we must strengthen the training of talents and provide talent protection for the development of China's heat treatment industry. Finally, we should give full play to the role of the expert committee, carefully organize the recommended infrastructure projects, and guide enterprises to face energy-saving materials. The future of heat is developing.
"With the help of the mobile Internet information platform, heat treatment enterprises can share industry technical information resources on the information platform and promote the sharing of industry information resources, thereby enhancing the overall technical level of China's heat treatment industry. For example, the "China Heat Treatment" information platform launched in the early stage, through the latest enterprises The technology display provides reference for the technological upgrading of various enterprises and effectively promotes new technologies."