Haituo Electromechanical Co., Ltd. is committed to the production and design of long steel rod
quenching
and tempering heat treatment production line for more than ten years. At present, it has produced more than 100 bar material quenching and tempering production lines, and has profound understanding of the subtle differences of various materials. The process is mature and stable, and the operation is reliable.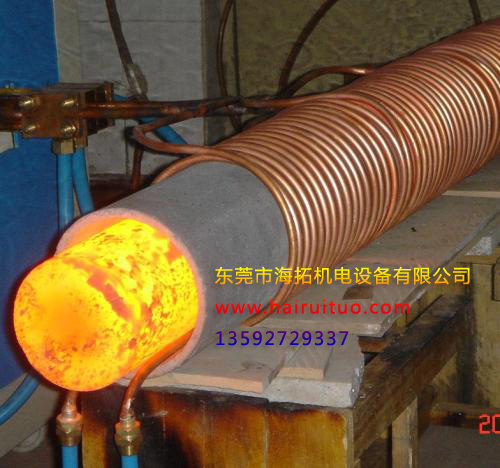 At present, most domestic manufacturers are manually adjusting and experimenting with different specifications of steel rod parameters. However, the technicians of Haituo Electromechanical Co., Ltd. set the parameters of the long steel rod quenching and tempering production line for the steel rods of different specifications selected by the user. The operation can be easily completed by one person, saving human resources. The operator only needs to select the steel bar number of the specification on the man-machine interface of the console, and the whole system can operate according to the parameters of the specification, so the operation of the system developed by Haituo Electromechanical requires only simple training for the operator, no need Have special professional skills. And the programmatic operation guarantees the consistency of product quality than manual adjustment.
Complete data monitoring, process record and traceability in the operation of the equipment. Production data such as temperature, current, voltage, and water pressure are displayed on the man-machine interface of the console. The data can be stored in the system for a period of time, which is convenient for the user to view and view at any time. The user can also download the production data to the U disk for long-term storage.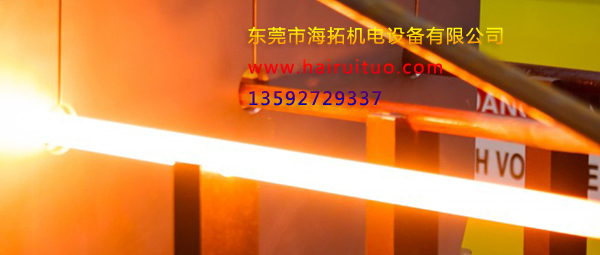 In the case of heating a relatively wide steel bar, the long steel rod quenching and tempering heat treatment production line requires the user to replace the sensor of different specifications according to the production needs. Our intelligent IF power supply and wide-band design eliminate the need to make any adjustments to the power supply parameters when changing sensors of different specifications. The frequency is adaptive and the user operation is simplified.
Dongguan Haituo Electromechanical Equipment Co., Ltd. is a manufacturer of medium and high frequency induction heating equipment developed earlier in China. It is a private enterprise engaged in the research and development, design, manufacturing, sales and service of many experts specializing in induction heating equipment. With a strong technical R & D team, experienced, customized automatic induction heating equipment according to the workpiece and process, free to provide customers with personalized process solutions. As well as a comprehensive after-sales service system in various regions of the country, we have won the trust of many domestic enterprises, and have provided them with experience in quality products and services. Welcome to visit the company.