Introduction and advantages of soldering and soldering of soft and hard copper tubes
If you are not a person in the relevant industry, or a professional person, it is very difficult to understand it. The most common thing we may have in life is that the copper pipe is not long enough when the air conditioner is installed, and the
welding
is required when connecting, but the copper pipe welding at the installation site is generally open fire welding
brazing
instead of using the high frequency welding machine. Welding brazed heat conduction. The following briefly introduces the welding brazing technology and characteristics of soft and hard copper pipe copper wire.
Soft and hard copper tube welding brazing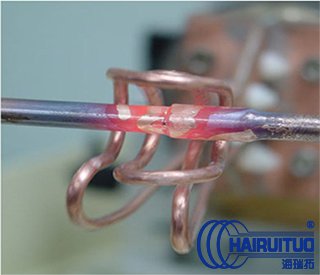 First, the introduction of soft and hard copper pipe welding brazing heat conduction
Copper and copper brazing technology (CuproBraze) is a brazing process technology developed by the International Copper Association for the manufacture of heat exchangers for the automotive industry and heavy industry. It is promoted and implemented by Outokumpu Copper Belt Company of Sweden. . The brazing technique reacts the filler material with the parent material to form a metal bond at the interface in an alloyed form. Soft and hard copper tube welding brazing technology has a wide range of applications for the production of radiators, heaters, oil coolers, intercoolers, condensers and evaporators for passenger cars, trucks and construction machinery, air conditioning in daily life. Such as welding between copper and copper, brazing between copper and steel, welding brazing of the same or different metals, and so on. So the application field is very extensive.
Unlike traditional soldering techniques: the metal filler used in brazing technology has a higher
melting
point than soldering. Therefore, specially developed copper alloys have become the best choice for new needle welding technology. Soft and hard copper tube welding brazing
Second, the advantages
A significant advantage of the soft and hard copper tube soldering technology is that it allows the use of thinner heat sinks and heat pipe materials, which makes it possible to use copper and copper alloys with high strength, corrosion resistance, high reliability and high thermal conductivity. . By using this process and a matching copper strip and copper tube coated with a solder paste, it is possible to manufacture a light weight, high efficiency, strong and compact heat exchanger at low cost. Since the process eliminates the environmentally de-oiling process and does not require cleaning during the production process, no waste water is produced. Harmful substances such as poisonous gas. Once the copper radiator produced by this process is scrapped, it can be completely recovered 满负荷 and used again to make a new radiator. Therefore, the soft and hard copper tube welding brazing technology is a new technology and new technology that can reduce costs and protect the environment.