Dongguan Haituo Electromechanical Equipment Co., Ltd. is a manufacturer of medium and high frequency induction heating equipment developed earlier in China. It is a private enterprise engaged in the research and development, design, manufacturing, sales and service of many experts specializing in induction heating equipment. With a strong technical R & D team, experienced, customized automatic induction heating equipment according to the workpiece and process, free to provide customers with personalized process solutions. As well as a more comprehensive after-sales service system in various regions of the country, we have won the trust of many domestic enterprises, and have the experience of providing them with quality products and services. Welcome to visit the company.
With the continuous development of induction heating technology, there is an increasing demand for induction heating equipment. In order to shorten the gap with the developed countries in induction heating equipment, China's induction heating equipment is developing energy-efficient, mechanized and automated, and has developed a series of advanced mechatronics intermediate frequency induction heating equipment.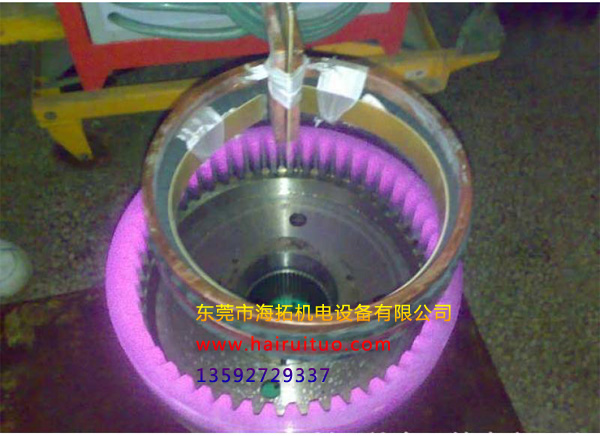 Mechatronic induction heating equipment is the product born with the market development needs. In the traditional induction heating equipment manufacturing, due to various limiting factors, the matching methods of induction heating equipment adopt the matching method of electromechanical separation. The disadvantage is that it is easy to leak in the matching links, resulting in equipment connection and process defects, resulting in unnecessary Economic loss.
In order to meet the market demand, we have developed a series of advanced electromechanical integrated induction heating equipment. By applying advanced microelectronic technology such as variable frequency speed control technology, servo system and fuzzy control system to traditional induction heating equipment, the mechanical transmission structure is greatly simplified, and the manufacturing and maintenance of the machine tool is ensured under the premise of ensuring high precision of the machine tool. Maintenance is simpler and more convenient, freeing the operator from heavy physical labor, which is conducive to achieving civilized production, improving labor productivity, energy saving and material saving, and low environmental protection.
The mechatronics induction heating complete equipment greatly improves the intrinsic quality and precision retention of the equipment through the perfect combination of machine, electricity and liquid. The program runs reliably and the positioning is accurate, which makes the appearance of the equipment more beautiful, safer and more convenient to operate, and induction heating equipment. The reliability and stability of the
quenching
quality are fully guaranteed, and the process of heat treatment of metal workpieces such as steel bars, steel pipes and rods is guaranteed.
Dongguan Haituo Electromechanical Co., Ltd. specializes in the production of intermediate frequency power supplies for various induction heating equipment and intermediate frequency power supplies. Haituo Electromechanical has the technical elites who have designed and manufactured decades of experience in medium frequency induction heating equipment. Together with our company's leading technology development and flexible operation mechanism, we have won a lot of users and peers in the medium frequency induction heating equipment industry. .