Fixed or movable handheld induction
heating machine
The induction heating unit has the advantages of small size and compact structure. It integrates a frequency converter and a coolant system, which greatly increases the flexibility of its heating task and is very convenient to use.
Compact structure
Small size, compact structure, fixed or handheld mobile use. This is a new design and a completely new induction heating system. It is used in a wide variety of applications by integrating the frequency converter and coolant system into a single housing. In other words, it provides maximum flexibility for heating tasks. Induction
brazing
, annealing and trimming
quenching
as well as coating and stripping are made more practical and simple.
The Hita series offers different power and specifications and can be used as stationary or mobile.
The unit can be equipped with rollers, hooks or forklift openings and different work surfaces. It can also be equipped with a variety of tools, inductors, torches or heating cables and auxiliary devices, collapsible cantilever with parallelogram motion mechanism, long/short cantilever And a dedicated balancer.
The ht all-in-one module consists of an energy container (induction power supply and coolant system), a fixed or mobile base plate and means for operating the tool and corresponding tools.
The device can be placed on the assembly line for fully automated control production, which must be manually controlled
The machine is suitable for heat treatment such as heating quenching and annealing.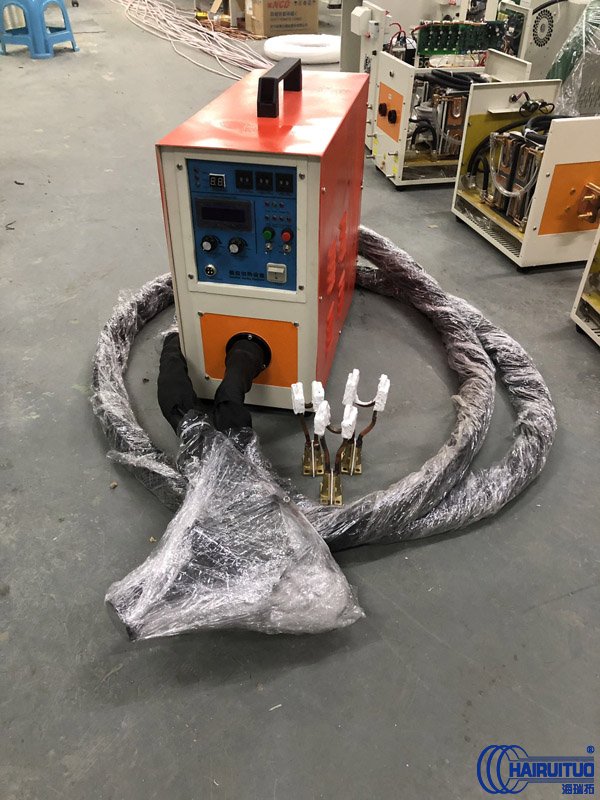 Reasons for choosing a city sea extension machine:
Hairuituo Ten years of induction heating equipment production design
With professional technical team with many years of industry experience, experienced and calmly solve various problems.
The core team has many years of R&D and production experience, and has established a leading position in the domestic industry market.
Tested and certified by international authorities, product quality has reached the international advanced level
Fine workmanship, strict quality inspection, casting high quality
Most of the parts and accessories are imported brands, from procurement to finished products through multiple tests.
Complete range of heating power supply, stable product performance, high efficiency, low energy consumption
Professional technical team has accumulated production technology for many years to create excellent product quality
Quality assurance, price concessions, non-standard order
Customized induction heating equipment according to the workpiece and process, providing customers with personalized process solutions for free
A pair of fixed-point R&D and manufacturing automation equipment and solutions to increase production efficiency and reduce production costs for users
Hairuituo is not your only choice, but it must be your most correct choice.
You can enjoy the following services when you choose City Haituo:
1. We will receive 724 hours of intimate technical service guidance and technical solutions after receiving your call.
One-to-one customer professional and technical personnel tracking service
Pre-sale: Free technical consultation, free proofing
Sale: Equipment free on-site installation and commissioning, operation training
After-sales: Provide one year free maintenance service, lifetime technical service
2. We provide you with free trials based on your workpiece.
3. We will provide you with free technical training for your operators and maintenance personnel. Full technical support and lifetime maintenance.
4. Our equipment will be repaired free of charge within one year from the end of the factory commissioning. We will provide free accessories for non-human damage within one year. If there is any problem with your equipment within one year that cannot be solved by communication, no matter where you are, we can provide after-sale service.