Dongguan Haituo Electromechanical Manufacturer is a large-scale automobile torsion bar
quenching equipment
manufacturer in China. We are now able to customize the production of torsion bar
quenching
equipment for rod diameter 16-50mm. The main features of the automobile torsion bar quenching equipment are power saving, saving money, environmental protection, health, and fully compounding the trend of the 21st century.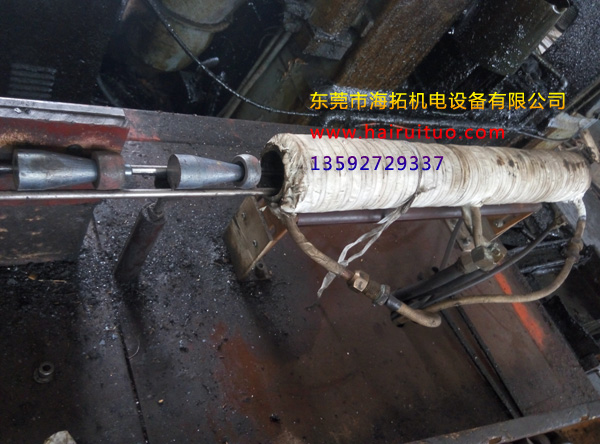 Features of automotive torsion bar quenching equipment:
● Conveying roller path: The axis of the roller table is at an angle of 18~21° to the axis of the workpiece. The workpiece is self-propagating and advancing at a constant speed to make the heating more uniform. The roller between the furnaces is made of 304 non-magnetic stainless steel and water cooled. The other part of the roller is made of 45 steel and is surface hardened.
● Roller grouping: The feeding group, the sensor group and the discharging group are independently controlled, which is conducive to continuous heating without creating gaps between the workpieces.
● Temperature closed-loop system: Both quenching and tempering adopt American Raythey infrared thermometer and form a closed-loop control system with Siemens S7 of Germany to accurately control temperature.
● Industrial computer system: Real-time display of the status of the current working parameters, workpiece parameter memory, storage, printing, fault display, alarm and other functions.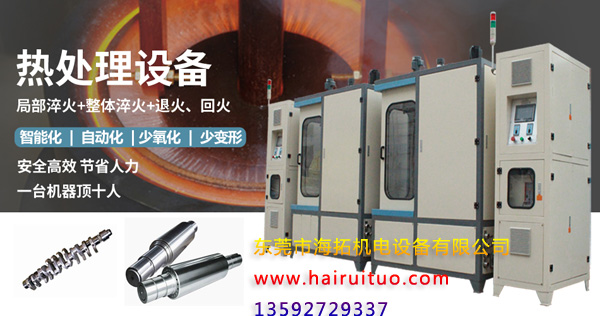 Dongguan Haituo Electromechanical Factory is committed to quenching automation and has extensive experience in the field of quenching. Based on the principle of high technology, high standards and high quality, we strive to provide high quality products and reliable induction heating equipment solutions for global users, and provide services such as selection, training, installation, commissioning, after-sales, and transformation!