Heat treatment is actually a complicated process, and its concept is not well described. Many manufacturers use metal processing only for surface finish and shape processing. For example, rolling, forming, machining, and plating. These processing methods only process the workpiece with some appearance. Only the induction heat treatment of the workpiece can greatly improve the comprehensive mechanical properties of the workpiece.
Grinding can sharpen the blade, but heat treatment allows the blade to maintain high stiffness and strength. Forging and machining can process a crankshaft, but heat treatment can increase the strength of the crankshaft and make the journal more wear resistant. Stamping can produce a coil spring, and only heat treatment makes it highly elastic.
So, the question is, what is heat treatment?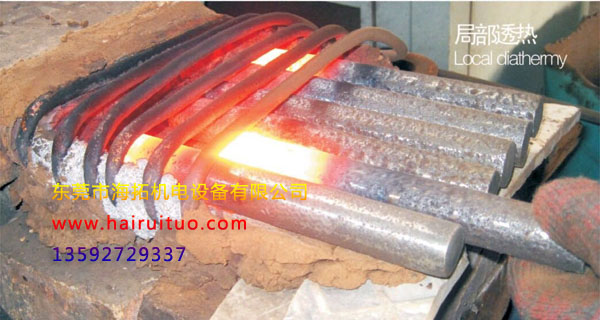 In general, heat treatment is a process that produces a desired crystal structure change by controlling the heating and cooling time and temperature of the metal. In addition to metals, other materials, such as plastics, glass and ceramics, can also be heat treated using induction heating equipment.
If the word "internal" is omitted, the meaning of heat treatment can be literally understood to include
welding
, flame cutting, and even s
melting
. However, in traditional metallurgical theory, heat treatment is related to atomic structure and is related to the improvement of atomic structure. Heat treatment with induction heating equipment involves almost no external physical property changes, and is only suitable for solid metals and never used for liquid metals.
However, not all metals and their alloys which can be softened by heat treatment using induction heating equipment can be heat-treated. Heat treatment is often mistaken for just a quench hardening process and is often mistaken for only hot hardened metals. The metal can be hardened by heat treatment after alloying, but it is not only the alloy that can be heat-treated.
Although there are many types of heat treatment, the slab annealing furnace annealing process is mainly used to soften the metal. Annealing is often performed after cold working such as forging, cutting, and bending to change the physical properties of the metal material. Cold working mechanically changes the crystal structure of the material, causing the material to harden. As a simple example, repeated bending of a paper clip or staple will make them hard and brittle until broken.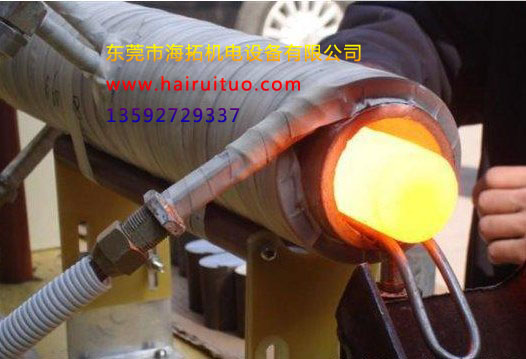 With proper heat treatment (such as annealing), the metal after work hardening can be recrystallized, making the metal softer, more tough, and more suitable for subsequent cutting.
The mechanical properties of your workpiece are not up to standard, so what are you waiting for?
Dongguan Haituo Electromechanical Equipment Co., Ltd. is a manufacturer of medium and high frequency induction heating equipment developed earlier in China. It is a private enterprise engaged in the research and development, design, manufacturing, sales and service of many experts specializing in induction heating equipment. With a strong technical R & D team, experienced, customized automatic induction heating equipment according to the workpiece and process, free to provide customers with personalized process solutions. As well as a more comprehensive after-sales service system in various regions of the country, we have won the trust of many domestic enterprises, and have the experience of providing them with quality products and services. Welcome to visit the company.